Welcome to the SBSG website
Sheffield Bird Study Group was formed in December 1972 as a forum for birdwatchers in and around the city with an active interest in ornithology. The group's recording area, covering twelve 10km squares with the city roughly in the middle, is hugely diverse, stretching north to the outskirts of Barnsley, south to Chesterfield, east to the lowlands beyond Rotherham and Bolsover, and west to the highest tops of the Peak District National Park.
We aim to promote an interest in birds in the community, provide something of interest to all levels of birder, co-ordinate fieldwork and recording in the area, and work with and complement the work of like-minded local and national organisations for the benefit of birds. SBSG is registered charity No 510857. click here for more.
Diary Dates
Countryfile Summer Diaries
Ring Ouzels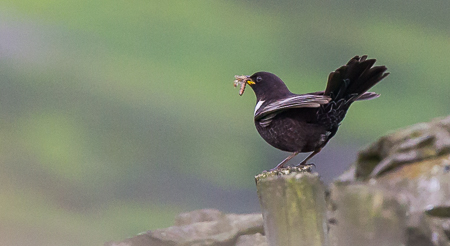 Countryfile Summer Diaries feature on ring ouzel conservation on the Eastern Edges, starring Bill Gordon and Kim Leyland. Broadcast Thursday 4th August at 9:15am on BBC One.
Now available on iPlayer

---
Sheffield and Rotherham Wildlife Trust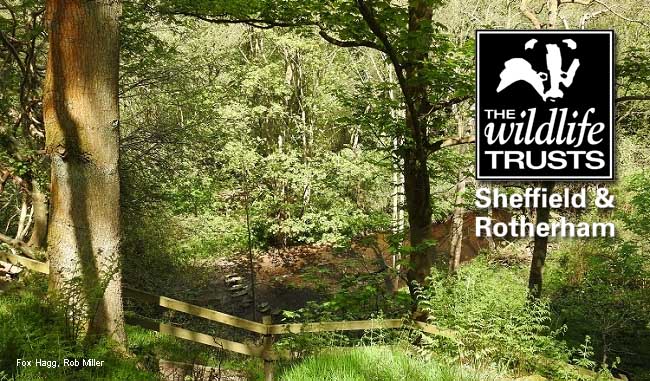 Please visit here for the August newsletter highlighting news and events
---
Friday 19th August - Sun 4th December
A Natural Historian And His Collections
FRANCIS WILLUGHBY (1635 - 1672)

A number of events relating to the life and works of Francis Willughby can be found here
Nottingham Lakeside Arts,

University Park,

Nottingham,

NG7 2RD
---
Friday September 9th and Saturday September 10th
Sheffield Showroom and Workstation
Raptors, Uplands & Peatlands – Conservation, Land Management & Issues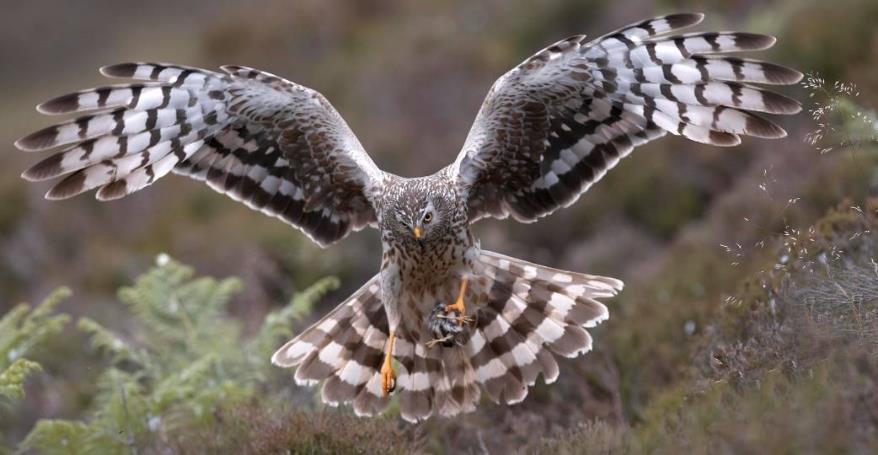 ---
Indoor Meeting
Wednesday 14th Sept at 7.15pm
Birding the Tibetan Plateau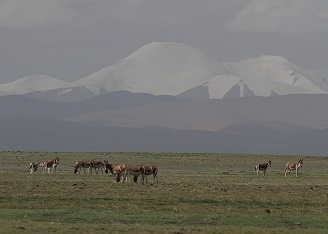 Andy Deighton - Birds and mammals of the Tibetan Plateau. A journey across the roof of the world from Qinghai province in China to Llasa in Tibet, taking in many rarely seen species, in spectacular landscapes.
Sheffield University - Hicks Building - LT5
---
Indoor Meeting
Wednesday 12th October at 7.15pm
Mongolia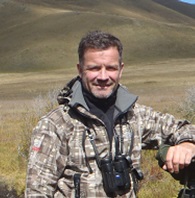 Mongolia land of blue skies sat between the vast Siberian Taiga and the Gobi desert.

John McLoughlin - John has made four visits to the country over the last few years so is well versed in both the culture and its birds and wildlife. On his autumn visits he has encountered flocks of thousands of Pallas's Sandgrouse, Siberian Cranes, Relict Gulls and Baikal Teals. Many Siberian breeders pass through and stop by at desert waterholes including Siberian Rubythroats Taiga Flycatchers, Thick-billed warblers and Eye-browed Thrushes. The northern forests are home to Black-billed Capercaillies and Ural Owls. If sleeping in ger camps in the desert surrounded by jerboas and hamsters, drinking fermented mares milk or taking hot saunas and plunging into cold rivers in the Taiga where the wolves howl all night long all appeals then..
Join him for an insight into the land of the Mongols home of Chingiss Khan.
Sheffield University - Hicks Building - LT5
---
Breeding Birds of the Sheffield Area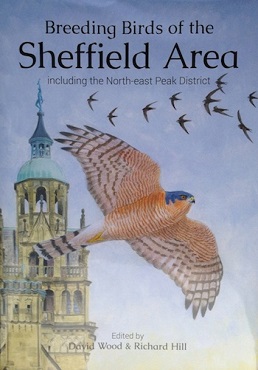 What? You haven't got a copy of the Breeding Atlas yet?
Here's what the reviews said
David Ballance, writing in Ibis "a scholarly work....analyses of species are thorough and painstaking, placing the results firmly in a national context, ingenious maps designed to show both distribution and change.
Mark Cocker, "For anyone interested in birds in the Sheffield area the book is an absolute must".
Click here for more reviews and to find out how to get yours.
---
Visit us on Facebook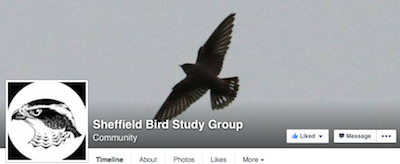 News
---
Tiny Birds, Massive Suffering
Acknowledging the continued plight of migrating songbirds through Cyprus due to the continued trapping and slaughtering practices carried out there; please consider supporting the campaign against this here
---
What to look out for in July & August
Click here to read an informative article by Ron Blagden which outlines some of the target birds for the two months which might be found in the area.
---
Publications
Birds in the Sheffield Area, 2014 - Annual Report now available
Editors: Richard Hill and David Wood
Birds in the Sheffield Area, 2014 was published in February 2016, with help of the major sponsors The National Trust, Foothills and Harrison Cameras.
The cover of a Nightjar was created by Paul Leonard, and the text is interleaved with illustrations by Ben Green, Richard Dale, Paul Leonard and Ray Scally. The photographs are courtesy of A. Deighton, P. Garrity, R.D. Hill, A. Jones, M.N. Reeder, D. Simmonite, M. Smethurst and D. Wood.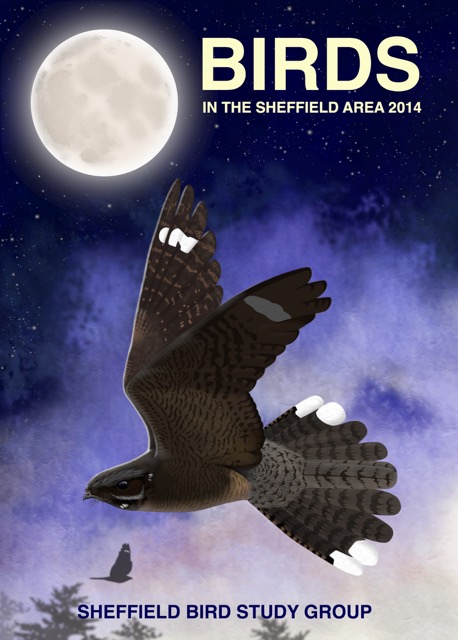 Main Contents
A review of the birding year, 2014
Systematic List of records for the year 2014
Arrival and departure dates of migrant species in 2014
Glossy Ibis - New to the Sheffield Area
'Siberian' Lesser Whitethroat at Nether Edge
Breeding Success for Hen Harriers
The cost is £6 if collected, or £8 to include postage and packing. It's free for qualifying members.
Anyone interested in obtaining a copy of this, or any other of our annual reports, please email

This email address is being protected from spambots. You need JavaScript enabled to view it.

for further details.
---
Ron Blagden account of the May Padley Gorge field trip
Please visit here for Ron's summary of the field trip highlights
---
Best Protection for Ring Ouzels
In only a few days now, we will be getting reports of our first returning Ring Ouzels so it is an appropriate time to ask for maximum protection for this declining species. Many of us will want to see the birds, and some will want to photograph them, but the best interests of the birds must come first.
Last year, birds around Stanage Edge, Burbage Edge and Cutthroat Bridge were unfairly put under pressure by overly zealous photographers and those straying far too close to birds and their nest sites. It was, of course, only a minority of those who enjoyed the birds but having obtained maximum cooperation from the climbing groups who use these areas, it does no good whatsoever for the reputation of the birding community if we are seen as the cause of inappropriate disturbance. Please take care and do report any cases that cause offence.
(per DOS March Newsletter)
---
Scarce Breeding Raptors in the Peak District 2014
Close monitoring of scarce breeding raptors in the Peak District is carried out by two groups: the South Peak Raptor Study Group (SPRSG) and the Peak District Raptor Monitoring Group (PDRMG). Since 2011, they have combined their Annual Reports into one "Peak District Raptor Report", which outlines the (mixed) fortunes of raptors in our area. A summary of the key points contained in the report for 2014 can be found here. (Wendy Thomson)
---
Sorby Breck Ringing Group
SBRG's Annual report for 2015 is now freely available to download here
---
Sheffield Parks Survey 2015-16 - Update
There's been a good response to the request for surveyors and all sites are now allocated. Spring will soon be upon us so please get out there and do your bit and submit records to the web-site.
The minimum requirement is at least one visit in each of the four seasons, with a minimum of two visits in the breeding season. For full details of the survey see here.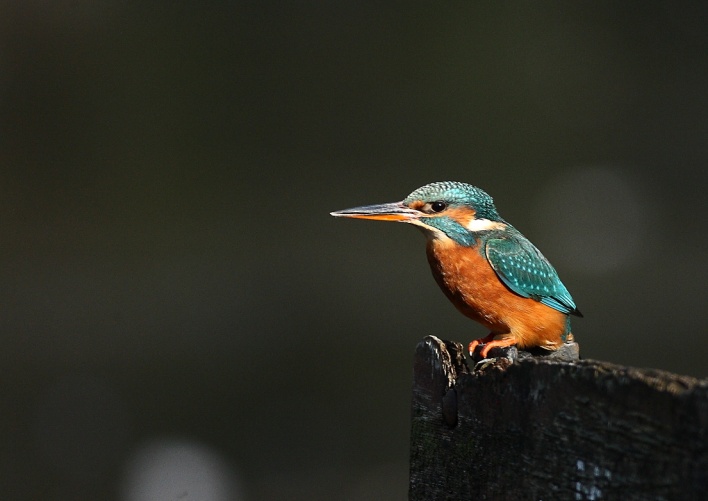 Kingfisher in Endcliffe Park (David Wood)
---
Stanage T-Shirt Offer
As part of a grant from Natural England we have produced T shirts and mugs to promote Ring Ouzels. They aptly depict 'Ring Ouzels Rock'! and are priced at £10 and £5 respectively.
Contact Neil Porter if you are interested.
---