Welcome to the SBSG website
Sheffield Bird Study Group was formed in December 1972 as a forum for birdwatchers in and around the city with an active interest in ornithology. The group's recording area, covering twelve 10km squares with the city roughly in the middle, is hugely diverse, stretching north to the outskirts of Barnsley, south to Chesterfield, east to the lowlands beyond Rotherham and Bolsover, and west to the highest tops of the Peak District National Park.
We aim to promote an interest in birds in the community, provide something of interest to all levels of birder, co-ordinate fieldwork and recording in the area, and work with and complement the work of like-minded local and national organisations for the benefit of birds. SBSG is registered charity No 510857. Click here for more.
Diary Dates
Saturday March 24th 8.30am
This site, known locally by South Yorkshire and North Derbyshire birders as Windy Corner , is on the road up Derwentdale, around two hundred yards north of the dam wall of Howden reservoir. There is limited roadside parking back towards the dam wall. The prevailing westerly winds mean that soaring raptors favour the hillsides of Cow Hey , Nether Hey and Howden Clough on the east side of the reservoir, and the spot also has good views north towards Ox Hey and Slippery Stones, and over the conifer plantations south towards Hollin Clough.
The main target is Goshawk, but there is a good chance of seeing other raptors, as well as Raven, the woodlands should have siskin and maybe crossbill, recent years have been good for whooper swan on more than one occasion, and it is probably one of the best places in the area to see mountain hare.
Hopefully the Parrot Crossbills that have been present since December across the Westend arm are still around, it should be worth a look after the raptor activity has quietened down.
Meet at 8.30am on Saturday (date TBC) and bring warm clothing and a flask. The meeting normally breaks up by 11.00.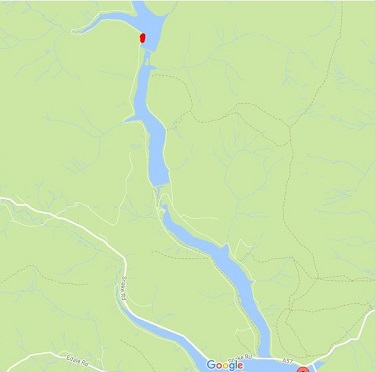 ---
Resolving the Mysteries of the Avian egg conference
Tuesday 20th March 2018 at the University of Sheffield.
The purpose of this event is to provide an opportunity for researchers to report new findings on the evolution, structure and adaptive function of avian eggs. The overall theme of the meeting is deliberately broad and to encourage discussion and provide different perspectives. The meeting features contributed talks, invited keynote speakers and a poster session covering all facets of egg form and function.
Conference registration is £15. Please register online by Friday 2nd March to book your place.
More information can be found here and here.
News
Jon Hornbuckle
It is with great sadness that we report the death of one of the groups original founders Jon Hornbuckle, who passed away suddenly on 19th February.
Jon was well known and respected both locally and worldwide, having climbed to the top of the world bird listing tree having seen over 9,600 species on his many self-organised birding trips, covering all corners of the globe.
Our thoughts are with Jon's family, and wife Syndy.
More info on Jon's remarkably full and eventful life can be found here:
http://jonathanhornbuckle.webs.com/aboutme.htm

The funeral will be held on at 13:15 on Friday 9th March at Hutcliffe Wood Crematorium, Sheffield, S8 0HP
---
Appeal for legal challenge on behalf of Hen Harriers
An appeal from Mark Avery to raise funds for a judicial review with full details here.
"Instead of tackling the key issue of criminality, Michael Gove's Department for the Environment (DEFRA) has proposed something called 'brood management' which involves removing chicks from nests near grouse moors. That might help grouse moor owners but it won't help Hen Harriers".
---
Sorby Proceedings

Arthur Whitaker (1882 - 1949) - Sorby Natural History Society
In 1929, the then-named Sorby Scientific Society published its first journal, entitled Proceedings Volume 1. The journal contains interesting papers on a wide variety of subjects. Of particular note is Arthur Whitaker's paper "Notes on the Birds of the Sheffield District", this being one of the first times that local bird observations had been published. Although widely referred to subsequently the following paper by Charles Wells detailing the record of a White-tailed Eagle in Derwent Dale makes for interesting reading.
Link to the proceedings which were scanned by Bob Croxton can be found here
---
Good news for younger members.
Free membership is now available for persons under the age of 25. The age limit was previously 22. And it's available regardless of whether you're in full time education or not. Existing members should by now have received revised membership certificates from Martin Hodgson, the Membership Secretary. If you haven't but you think you ought to have, or if you are a paying member who now qualifies for free membership, please contact him at This email address is being protected from spambots. You need JavaScript enabled to view it.
---
Submitting your records
If you have submitted records recently you may have noticed that the calendar facility, when adding the date to your record, is no longer available. This has occurred following a software update, though should not affect users too adversely providing that they add the date in the specified format as shown below. As before, when entering multiple records the date needs inputting only once.
---
Help Sheffield University and SBSG support the Sheffield Peregrines
With your help we can provide more opportunities for people to learn more about these amazing birds as well as carry out important research. You can support the Sheffield Peregrines Project by donating through the Virgin Money Giving page.
Click on this link to learn more about the plans for the project and to donate: