Welcome to the SBSG website
Sheffield Bird Study Group was formed in December 1972 as a forum for birdwatchers in and around the city with an active interest in ornithology. The group's recording area, covering twelve 10km squares with the city roughly in the middle, is hugely diverse, stretching north to the outskirts of Barnsley, south to Chesterfield, east to the lowlands beyond Rotherham and Bolsover, and west to the highest tops of the Peak District National Park.
We aim to promote an interest in birds in the community, provide something of interest to all levels of birder, co-ordinate fieldwork and recording in the area, and work with and complement the work of like-minded local and national organisations for the benefit of birds. SBSG is registered charity No 510857. click here for more.
Diary Dates
Tuesday 24th October 2017
"Off The Beaten Track" - Owlthorpe Walk.
Following the article on Owlthorpe in the September SBSG bulletin, Pete Brown is leading a walk in the area on Tuesday October 24th in conjunction with Sheffield Landscape Trust looking at the birds of Owlthorpe and hoping to catch some visible migration if the weather conditions are good. No promise of a Yellow-browed Warbler this time though.
Meet at Owlthorpe Medical Centre, Moorthorpe Bank, S20 6PD at 08:00. There is space for parking along the approach road and the Donetsk Way tram stop is nearby.The walk should last about three hours.
---
Field Trip: Visible migration at Redmires
28 or 29 October 2017
The annual field trip to witness (hopefully!) one of the birding spectacles for which the Sheffield area has become renowned. The end of October provides the best chance of good passage of winter thrushes, finches and Woodpigeons, with the chance of scarcer migrants as they pass through.
Exact details of the trip will be confirmed on the website nearer the time to maximise the chance to coincide with favourable weather conditions, but we'll meet at around 07:30 at the corner of Soughley Lane and Brownhills Lane below the bottom res (approx SK272856). Park on the roadside here or in the car park at the top of Wyming Brook. Warm clothing, gloves and sturdy footwear strongly recommended.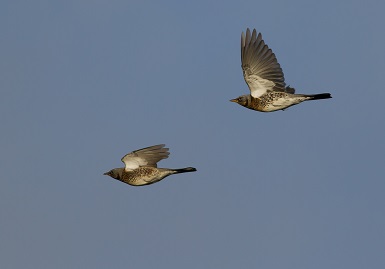 ---
Indoor Meeting - Wednesday 8th Nov at 7.15pm
Nicola Hemmings - How Studying Sperm & Eggs Can Save Endangered Species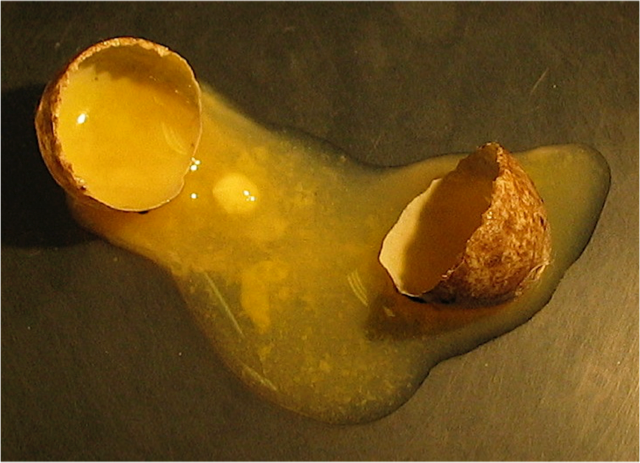 In many critically endangered birds, more than half of all eggs laid never hatch. This represents a huge reduction in the breeding success of many struggling species. In order to address the underlying reproductive problems and ultimately help save these birds from extinction, it is crucial that we understand why these eggs fail. In this talk, Dr Nicola Hemmings will describe methods she has developed to diagnose fertility problems in birds and explain how these techniques can be used to improve the effectiveness of conservation programs for endangered species.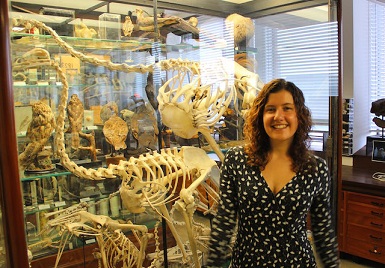 Nicola Hemmings is a Research Fellow in the Department of Animal & Plant Sciences at The University of Sheffield. Her research interests lie broadly in the fields of animal behaviour and reproductive biology, and she is currently funded by Royal Society Dorothy Hodgkin Research Fellowship to investigate the causes of reproductive failure in birds.
Sheffield University Hicks Building - LT5
---
Visit us on Facebook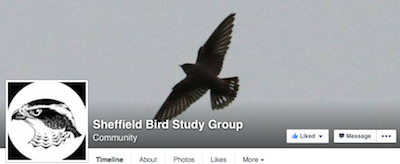 News
Mike Fenner
It's with great sadness that we report the recent death of Mike Fenner, a stalwart of SBSG for over forty years.
It's difficult to overstate his contribution to the group in that time through his various roles as a hard working committee member, an enthusiastic contributor to a host of local and national bird surveys, the organiser of the 1995-1996 Sheffield parks birds survey and author of that report, a writer for the annual "Birds in the Sheffield area" for many years as well as for the 2013 "Breeding Birds of the Sheffield Area", the group's field trip organiser for several years and not least, the SBSG chairman between 1993 and 1998.
And in all that Mike remained a quiet, self-effacing, helpful and determined individual with an engaging sense of humour and a great enthusiasm for birding. He will be greatly missed by many and our thoughts and sympathies go out to his friends and family.
Pete Brown
---
Submitting your records
If you have submitted records recently you may have noticed that the calendar facility, when adding the date to your record, is no longer available. This has occurred following a software update, though should not affect users too adversely providing that they add the date in the specified format as shown below.As before, when entering multiple records the date needs inputting only once.
---
The Birdwatcher's Yearbook 2018
OFFER to SBSG Members

The 2018 Yearbook will be published at the end of October with a cover price of £19.50.

By way of a thank you I would like to offer you an additional £1.50 discount if you would like to purchase a copy directly from Calluna Books. This will be £15.50 including 2nd class postage. To take advantage of this offer the book should be ordered and paid for by 30th September. In the first instance, to order a copy please contact me by email (link to web site below) and I will send an invoice with payment options.

Neil Gartshore (Publisher)
Calluna Books, Moor Edge, 2 Bere Road, Wareham, Dorset BH20 4DD
T: 01929 552 560
mailto:This email address is being protected from spambots. You need JavaScript enabled to view it.
---
The National Trust and Grouse Shooting in the Peak District National Park.
In 2016, the National Trust revoked the license of the shooting tenant on the Hope Woodlands and Park Hall estates in the Peak District, much of which lies within the SBSG recording area.
While the Trust has recently advertised for tenders for a new shooting tenant on the estates, the Moorland Vision campaign has organised a petition calling for the National Trust to find a better way to manage these iconic landscapes for both people and biodiversity.
The petition currently has over 6,000 signatures, and has been supported by most of the local Wildlife groups, including the SBSG.
More information can be found here, and the petition can be found here.
Please consider supporting this important campaign.
---
Birds in the Sheffield Area, 2015 - Annual Report now available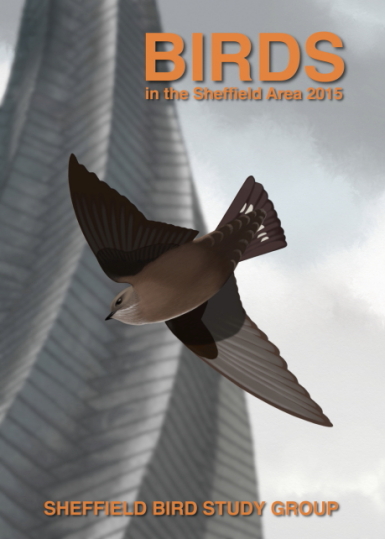 Birds of the Sheffield Area 2015
Editors: Richard Hill and David Wood
Birds in the Sheffield Area, 2015 was published in May 2017, with help of the major sponsors The National Trust, Foothills and Harrison Cameras. It has a total of 202 pages.
This edition is dedicated to the memory of Martin Garner 1964-2016
The cover of a Crag Martin was created by Paul Leonard, and the text is interleaved with full colour illustrations by Ben Green, Richard Dale, Paul Leonard and Ray Scally.
The colour photographs are courtesy of M.A. Broadland, A. Deighton, P. Garrity, C. Hallam, R. D. Hill, P. Jackson, D. Langston, M. N. Reeder, M. Sherwin, M. Smethurst, P. Stoppard, C. Tyler, R. Twigg, D. Wood and P & A Wilson.
Main Contents
A review of the birding year, 2015
Systematic List of records for the year 2015
Arrival and departure dates of migrant species in 2015
Crag Martin - New to the Sheffield Area
Black Stork - New to the Sheffield Area
Urban Breeding Lesser Black-backed Gulls in Chesterfield
Cetti's Warbler at Norbrigg's Flash - A New Breeding Species
A Survey of Breeding Swifts in Sheffield SK38 - 2014-15
The cost is £6 if collected, or £8 to include postage and packing. It's free to qualifying members.
Anyone interested in obtaining a copy of this, or any other of our annual reports, please email Martin Hodgson for further details.
---
Help Sheffield University and SBSG support the Sheffield Peregrines
With your help we can provide more opportunities for people to learn more about these amazing birds as well as carry out important research. You can support the Sheffield Peregrines Project by donating through the Virgin Money Giving page.
Click on this link to learn more about the plans for the project and to donate:

---
Parking for Indoor Meetings
Please note the following in terms of the change in parking outside of the Hicks Building -
We have had contact from the University - they have apologised about not informing us of the change in parking policy for Zone B. This ought to allow appeals to be made to the third party provider and hopefully get any charges which were received at the January meeting rescinded. Please contact the SBSG secretary for details This email address is being protected from spambots. You need JavaScript enabled to view it.. Please note that this doesn't include tickets for on street parking, which are courtesy of Sheffield City Council!
You will now require a University Staff Car Parking Permit to park in any of their car parks. Therefore there is no visitor parking in University car parks. The University do have the Q Park on Durham Road now open and there are special evening and weekend rates in place that can be found online here.